Energy Audits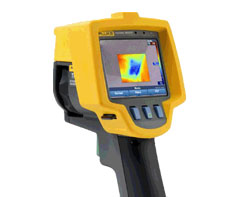 Energy Audits are surveys which are done from time-to-time on a home, whose purpose is to find ways to reduce energy consumption of a particular home.

An Energy Audit is typically done by a trained professional, who has specialized equipment and training.

As new technologies are developed, new ways to save energy can be found. In addition, these surveys can identify problems with current operations (stuck vents, loose insulation, etc.) that can be causing energy losses.
Shown in the 'Routine Care' section are the recommended routine maintenance tasks for your energy audits. The 'Q & A' section shows answers to common questions. And the 'Articles' section provides helpful articles about your energy audits.
Q & A
So far, no question have been submitted yet.
Energy Audits




Compliments of
A Full House Inspection Co. LLC
732-758-9887
www.AFullHouseInspection.com